The things you need all the time
Finally your 24/7 technical partner that can manage every aspect of your website
Interested in our white-label plan? The things you need sometimes
Make your ROI grow faster with a flexible help
Creation of a page or advanced modifications
Do you want to create a new page or redesign a page on your website? Wpress.club supports you from design to integration.
Premium optimisation speed of your website
 Boost durably your website performance. Reach a better ranking and improve your customer experience thanks to a premium and expert optimisation.
Used by 100s of teams across the world With freelancers and agencies
It's now easier than ever to get a reliable pair of hands to help with your WordPress website, fast.
All while you stay in control, looped in and commitment-free.
Current processes with freelancers and agencies
Search for a an agency or freelance to do the tasks


Filter responses and select a proposal
Share your credentials and tech stacks (trust someone about you core business asset)

Take care of how it's doing and revisions

Buy subscription for plugins
90 seconds to get started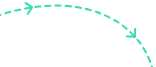 Call it a "task", "edit" or "request", each active request is delivered the next working day. These requests can take up to 30-minutes to complete, of which you're able to queue as many needed.
Daily cloud backups, performance scans, security monitoring and round the clock uptime checks. Alongside weekly secure updates of themes, plugins and WordPress versions.
Get access to premium plugins, such as Elementor Pro, WP Rocket or Smush Pro. That's ~ 1000€ in annual added value.

Success stories and quotes from customers
Used by 100s of teams across the world. Have a question? Give us a chat.
We're here to help! Contact our friendly team of experts and we'll
answer any questions you might have.